Who doesn't have a best friend in their life? Best friends are the best gifts that one can have. Students of different standards are often required to write down essays on this extremely common topic – My Best Friend.
Regardless of whether you're studying in the 3rd or 4th standard or in a higher class, you might be asked to pen down your feelings for your best friend.
My Best Friend Essay for Students & Children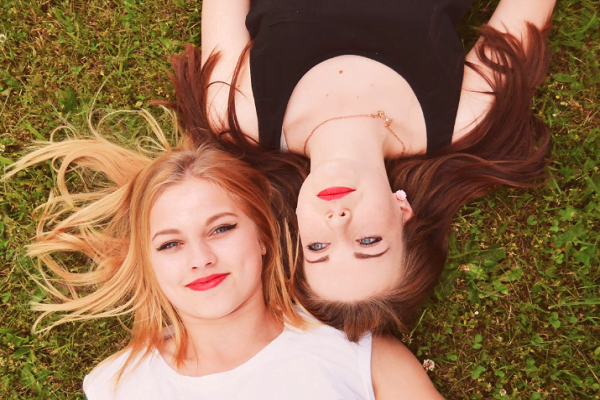 Hence, we have compiled a list of topics that you should cover while writing an essay on your best friend. By getting a clear idea of what to write from our essays, you can ease off the stress of compiling your own from the scratch. Read on to know more.
Framing the Introduction
Friendship is undoubtedly one of the fondest blessings that all are not lucky to experience. Throughout our lives, we meet lots of people but there are just few who leave a mark on us.
My best friend is undoubtedly the person who has always left a positive mark on my life. We both have been a part and parcel of each other's lives for the longest time and we still believe in developing our friendship.
I consider myself as extremely lucky to have found all the qualities of a best friend in her. In this essay, I am going to tell you more on how we started our friendship and what qualities of her drew me towards her.
Our Friendship – How it all started
When my best friend got herself admitted to our class, since then we became good friends. At the beginning we both were hesitant enough to talk but eventually we started developing a bond that later on turned us into best friends.
The first time when she thought of talking to me, I had rolled my eyes in an expression where I thought it was of no use talking to me. I had the feeling that we wouldn't share a good chemistry ever. Nevertheless, to my utter surprise, things changed and we became bet friends by the end of the final exams.
As we started mingling with each other, we came to learn several things about each other. We discovered that we had similar taste in music, dance and even our best subjects were also similar.
As we always spent maximum time with each other, our friendship became the most talked-about subject in the whole class. We also helped each other in studies and often invited each other to our homes.
The summer vacation was especially full of fun as we used to visit summer camps together where we literally made lots of unforgettable memories.
We also invented a new form of handshake which only both of us could do and no one else. Thanks to this bond that I gradually learned that family doesn't only mean 'blood-relation' as my best friend is no less than a family.
Qualities that I admire in my best friend
I have often wondered about the best qualities in my best friend that drew me towards her. One of the pivotal reasons behind forming this bond was because of the good qualities that she possesses.
I was always inspired by the kind of courage she showed in raising her voice and speaking her mind. She never tolerated injustice and always stood against bullying.
And She possesses one of the smartest minds in our whole class. She doesn't only excel academically but she is also culturally extremely active.
I have never seen a better dancer and a singer than her in my life. She has always been the unprecedented winner in all our talent competitions.
However, besides all of these, the best quality that I find in her is her compassion. She is always so compassionate towards animals and humans and she has never hesitated to maintain such an approach towards people irrespective of their class, caste or creed.
For example, once she came across an injured dog that was crying in pain. My best friend not just treated the dog but also instantly adopted the dog.
Once she saw a poor, old woman lying on the street. She was probably a hungry old lady. My best friend had few pennies in her pocket that she saved for her own lunch. However, on seeing that poor lady, she didn't hesitate to give her all the money so that she could eat something.
She earned huge amount of respect from me and other friends after we saw her doing this. I always felt inspired about helping the poor and the needy.
In short, my best friend is undoubtedly the embodiment of several human virtues. She is a sensitive, quiet and polite person who can never hurt the feelings of others.
Besides being generous to the less privileged people, she is often seen nursing the sick and feeding the hungry. She also has a religious bent of mind and hence I feel I am the luckiest to get her as my best friend.
Physical Features of my Best Friend
Although physical features of a person aren't too important as we should always look within the person, yet I can't deny that she is a young and beautiful girl of standard height.
She is not only smart but also has a pleasing and caring personality. She knows her manners right and practices all the healthy habits.
Her philosophy of making friendship with others is unique and she has a habit of writing poetry. She participates in debates and bags all prizes in debate competitions held in our school. She is learning acting and she appears on stage juggling with several hats at the same time.
And She is a girl with lofty ambition and she dreams of sitting for the competitive examinations held in India. She wants to become an administrative officer of India.
She also has a secret dream of becoming a reputable poet. And She has inspired me a lot in building up my career and I thank her for being there for me whenever I needed her in my life.