Whether or not you are a gaming addict, PUBG is a term that you must have heard by now. This is the abbreviation of Player Unknown BattleGround.
If you are still living under the rock and you don't happen to know what PUBG is, it is a video game which is a battle royal game that is designed for multi-players. It has gained huge momentum all over the world.
Essay On PUBG Mobile Game Addiction In English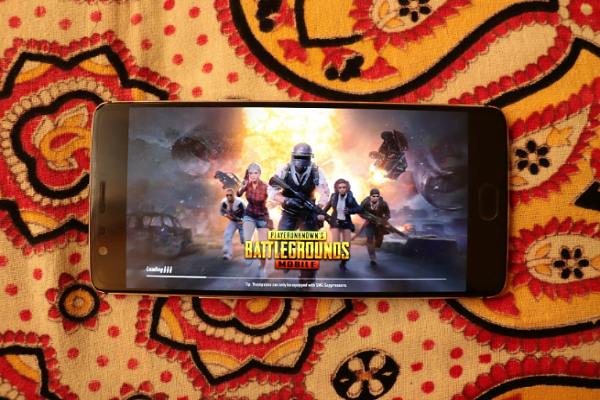 However, although it is definitely a source of great entertainment for the kids, it is not all good. The game has become viral because it is played by billions of people of all ages throughout the world.
The players who have been engaged in this game have already been addicted to this game. It can't be denied PUBG is a game that hampers the quality of their life.
What exactly is PUBG mobile?
PUBG Mobile is a video game that is played both on the computer and mobile. The full name is Player Unknown Battleground. The name of the company that runs this game is Tencent Company. But the creator of PUBG mobile is Brandon Greene and he lives in Ireland.
This game was first designed for computer and after this, in the year 2018, it was added to the Google Play Store for the Android users. Till now, this game has been downloaded for more than 10 million times.
In order to make this game luring, only new and modern technology as well as graphics have been used. This game has broken several records in the field of gaming.
PUBG mobile game addiction – What is its impact?
This video game was first released for Windows and initially this game garnered mixed reviews from its users. Later on, when this game was released for the mobile users, it soon became a rage. Users from all age groups started going crazy about this game. PUBG initially started off as a recreational game but as the users started using it, it soon transformed into the newest addiction.
The game is affecting the lives of the players in a critical way and it is also leading them to various types of crimes. There was news recently where a boy committed suicide due to this game addiction towards PUBG.
This game also interferes with the academics of the students as they constantly keep wasting their time behind this game. This leads in a huge neglect of their students and lack of concentration.
Once the kids start playing this video game called PUBG, this slows down their brain activity and hence they become slow in understanding things that are taught to them.
Their focus and concentration just keeps getting lower. Research reveals that PUBG has seen to drop the academic performance of students in a massive way.
People who are aged and are working in offices are also heavily addicted to this game. They make groups within offices and play the game whenever they get time. This addiction not only hampers their concentration towards work but also affects their corporate performance.
Instead of focusing on their careers, fresh graduates are busy playing PUBG. The players are also seen to skip meetings so that they can keep playing this game. Due to this kind of addiction, they even miss meeting their deadlines.
PUBG is such a game that can ruin the relationships that people share with each other. There are even instances where people have gone through relationship breakups and divorces due to the partners getting too engaged in playing this game.
People spend the time in playing games instead of spending it with their friends and family members. It causes pain and strain in relationships. It has also led to different types of suicides, murders and other crimes.
What makes PUBG game so addictive?
PUBG mobile game has been designed in such a manner that the person who plays it will soon get caught into its addiction. The rules that have been made and the graphics will draw you towards it. The colors used are also extremely attractive. The users are also given a map called The Freedom to play within the game.
In this game, there are 100 players who are playing within a limited area and out of them, only one group or player survives till the last and he is called the winner of the game. Every person who plays this game has the desire to become a soldier or a hero since their childhood and this is why they love this game as lets them fulfill their fantasy.
Most of them are aware of the fact that they can never become real life heroes and hence playing PUBG and becoming a winner is the easiest substitute.
What is Winner Winner Chicken Dinner?
Users who reside in the western countries get a chicken dinner as a prize for becoming the winner. The chicken dinner can be shared with his friends and people call this 'winner-winner-chicken-dinner' around 50-80 years ago. This has been added to the interface of this game.
Is it possible to control the addiction of PUBG game?
We all know that excess of anything is not good, whether it is a video game or anything else. Nevertheless, there are always ways in which you can control this addiction by taking the right steps.
If you are earnestly trying to let go of this addiction, try and spend less time on this game. Leave aside your phone or try to fix a specific time during which you will play it.
Try out other ways of diverting your mind. Don't stay indoors as this will make you crave for playing the game. Indulge in outdoor physical activities like football and cricket. When you get different other things to do, your mind won't fall back on that same old game.
Try to spend time with your family instead of always sitting at the corner and scrolling down your smartphone. Understand the feelings of your loved ones that they too demand your attention when you stay back at home.