At The Study Cafe, we are passionate to help the student across the globe who contribute a lot for the betterment of others and are dedicated to their education, and work hard to provide themselves with a better future. That's why we are offering $1000 merit-based scholarship twice a year for students pursuing their passion in the field of Engineering, Medical, Nursing, Applied Natural Sciences, Arts & other related.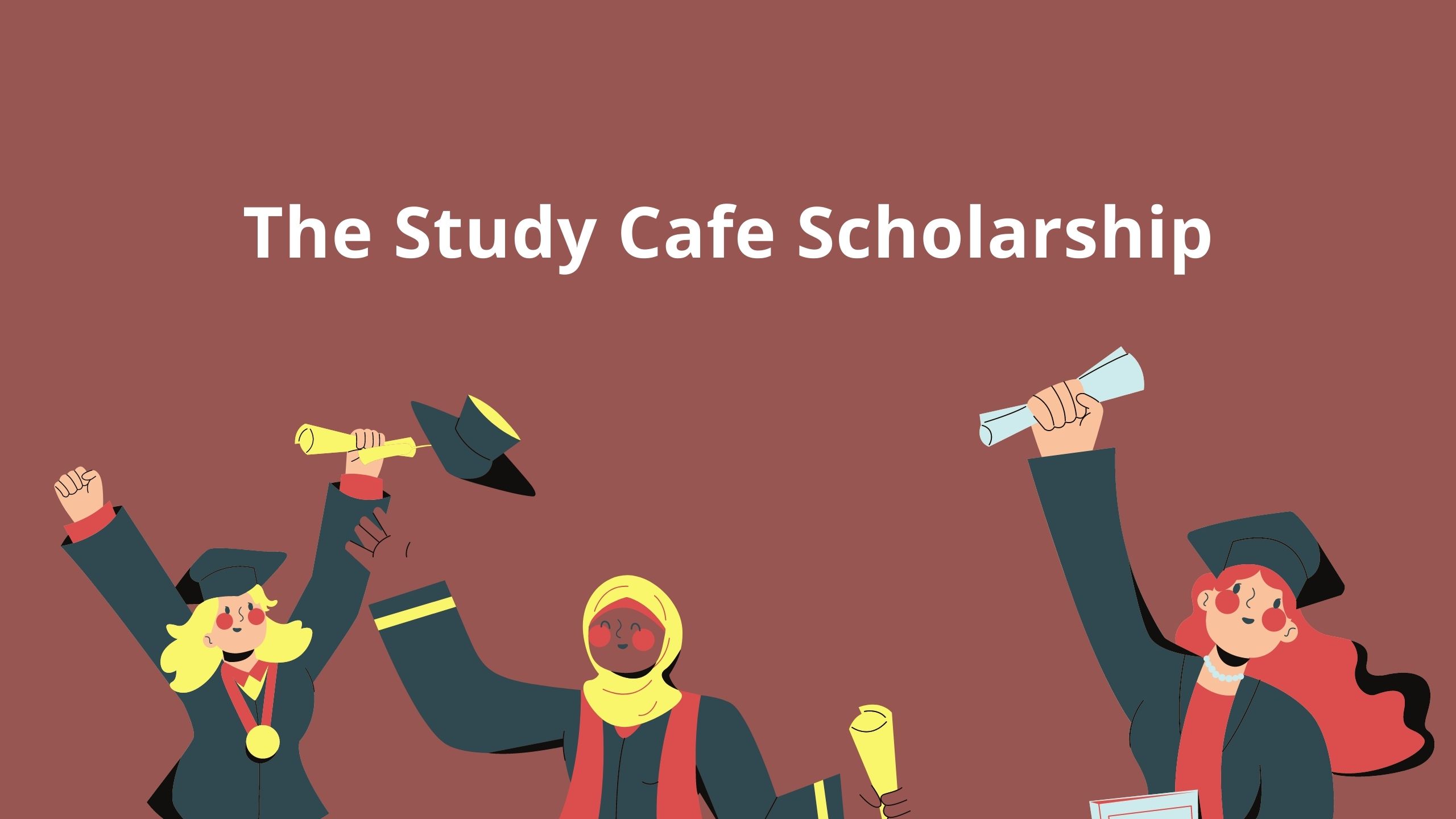 Scholarship Amount: $1000
General Eligibility:
Winners will need to provide the below details:
Must be currently attending or planning to attend a college or university.
Age Proof of 18 Years at the time of Scholarship Disbursement.
Applicants are not required to have a minimum GPA.
Domestic, international, and undocumented students may apply.
Students attending online universities are welcome to apply.
Must be enrolled in any of the above-mentioned related courses.
How to Apply for the Scholarship?
Applying for the scholarship is very easy. We have intentionally made the application process very simple so that only a maximum number of students can apply for it. Only one winner will be selected.
Here are the steps to apply for the scholarship program:
Write an essay of 500+ words on the topic "Effective Study Techniques to Try This Year".
You must submit your essay on or before December 15th, 2022.
You should mention your full name, your university name, phone number, and email address in the scholarship application.
All applications should be sent to [email protected] in a Word format only. PDFs or Link to Google Docs will not be accepted.
Make sure your essay is unique and creative with no plagiarism.
Plagiarism will not be tolerated, and if we have found that you have copied the article from some other source then your application will be immediately rejected.
You should not provide any other information other than main topic.
After the application deadline has passed, our team will judge your essay on creativity, the value you have provided, and its thoughtfulness.
The winners will be announced after fifteen days of deadline and the winner will be notified by email.
WE DO NOT TAKE ANY FEES for application. If anyone asked you for fees with our website name, please intimate us immediately.
How will Applications be Reviewed?
Our team of editors will manually review each article/application submitted and list the winners on this page after the fifteen-day of the deadline date.
Privacy:
The Student Cafe Privacy Policy for all scholarship applicants ensures that personal information will not be shared and is for our own internal review only. No information collected during this process will be given to 3rd parties and students maintain complete rights over the submitted articles.
The 2023 Scholarship Winner
Martha Turner
Cal State San Marcos
Award $1000
Feb 28, 2023.
Congratulations, Martha!