For children, school fetes are undoubtedly the most anticipated time of the entire academic year as this is the time to celebrate and rejoice. All the kids wait for this day with great fervor and enthusiasm. As the students usually lead a monotonous routine where they only study, this is a much-needed break for them.
My School Fete / School Carnival Essay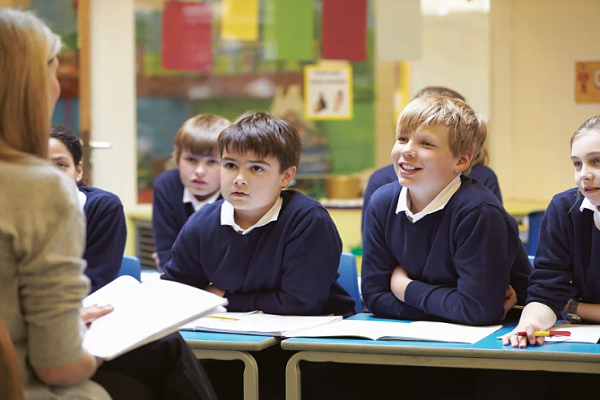 School fetes are also advantageous for the school that hosts it because they are able to collect funds for the welfare of their institutions.
The students are also assigned different duties, fulfilling which they usually become responsible individuals. This is the time when they start learning things that are different from their academic knowledge.
School Fetes – Why are they important?
School fete has lot of excitement tied to it as this is the time they rejoice and forget about all sorts of academic pressure. However, this isn't all about school fetes as there's more to it.
When fetes are held in school premises, this offers a great opportunity for the students to know about practical knowledge. This is the time to inculcate all sorts of practical and realistic skills in life.
As students are allotted with different duties, this gives them a sense of responsibility. When such duties are allotted, children tend to learn to strike a balance between their work and fun.
It teaches them the vitality of creating a balance in whatever they do. When they can fulfill all the tasks given to them, they tend to learn how they should tackle the real world and people.
Apart from showering them with a sense of responsibility, fetes also play the role of a stress-buster. Children forget about all their worries and they enjoy the whole day without any sort of academic pressure. It gives them a break from the routine of studies. This is why fetes give children a break from their boring lives.
Essay On Pre-Primary school carnival
Shaping the Introduction
It is a common sight these days to have primary school carnivals which are also called fetes. The pre-primary schools frequently host several school carnivals in a year.
These carnivals are usually vibrant and colorful. The school authorities install various types of swings and different fun activities are also conducted as a part of school carnivals.
How school fetes lure parents
It has been recently seen that there has been a drastic rise in the total number of pre-primary schools within the past few years. The main reason behind this increase is the growing nuclear family system where both parents work and hence there are none to take care of their children who are alone.
Parents are usually keen to admit their kids to schools so that they can push their children into a daily routine.
With the large numbers of pre-primary schools that are sprouting here and there, it is tough to choose one. Due to the tough competition, the schools focus on such school fetes in order to promote their schools. They send invites to the parents and print pamphlets.
Not only that, they also install hoardings to promote these events. This is why the carnivals have become a great way of attracting parents. They also set up stalls to speak about their pros and cons in an attempt to enroll more and more students.
Fun preparations and activities at Pre-Primary school fetes
Pre-primary school fetes are full of fun activities for both children and parents. There are number of swings that are installed for the enjoyment of the children. Kids are motivated by the teachers to participate in fashion shows, painting competitions and other such things to hone their creative skills.
Not only that, there are various fun activities and games where the parents and children are involved. Parents and students are able to spend some quality time with each other in order to strengthen the bond.
An essay on 'My School Fete'
I have always been waiting for school fetes and I look forward to this event and I also make sure that I don't fail to attend this event. The annual function and school fete are two of the most special occasions that are held in my school.
This school fete is held inside the campus of our school and we get a great chance of spending time with friends and also enjoy the day. The 2020 school fete was extremely exciting this year as it was held in the month of winter in January and therefore the weather was extremely pleasant.
The school fete starts off with the Principal's speech and she congratulated the students for giving in their relentless efforts.
Once the most important speech was over, the celebrations start off. We visit the different food stalls with a group of friends and we try out the various foods. The delicacies that are organized by the students are indeed too delicious. I specifically love the bread rolls and the stalls that were organized by Class 5 ha affordable prices.
Then, we began trying our hands at playing games. We went to numerous stalls and tried our luck in the lucky-draw games. I too won several gifts from 2020's fete. A group of friends shot on the dart boards but they didn't win. Nevertheless, it was a rather enjoyable experience.
I noticed a photo booth stall that was pretty unique and it provided the students with quirky and strange props with which people could get clicked. I, along with my friends, had a blast and we clicked so many photos that will always remain as a memory.
Reasons why schools should organize fetes
Middle-school fetes are organized for several reasons, few of which are listed here.
It gives students maximum exposure to students amidst the soaring competition.
And It builds the reputation of schools and opens up promotional opportunities.
It involves parents and helps them get a clear picture of the status of the schools.
School fetes are the best ways in which you can spend a great day and break the monotony. Students and teachers work together to make this day as successful as they can.