There's no denying the fact that education is one of the most vital part of our lives. We would not have been anything without the education and knowledge that we have attained throughout our lives.
One of the main steps that we have to take for gaining education is getting enrolled in a school. Our school is the first place for learning.
Essay On My Classroom for Kids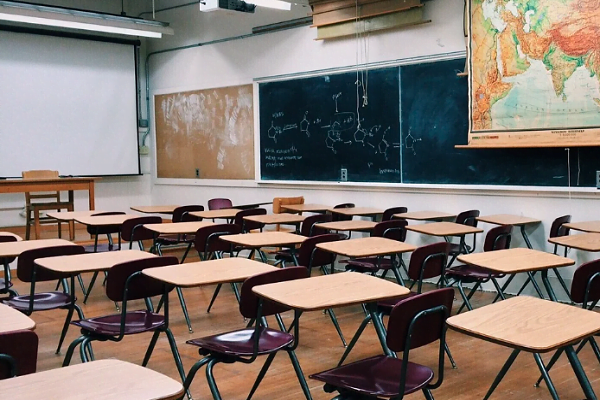 Getting ourselves admitted in a school is surely the first spark that we obtain in our educational life. My school is my second home as I spend majority of my time in my school. My school provides me a platform to perform better throughout my life.
And My school plays the most important role in building and shaping my personality. I was blessed enough to be able to study in one of the most esteemed and prestigious schools of my city.
My school own lots of necessary assets which makes me feel extremely fortunate about being a part of it. In this essay, I am going to tell you about why I love my school so much and what else my school has taught me.
My school – Why I love this place?
I think that my school has struck the great balance between ancient architecture and modern education. The ancient structures of my school building have always amazed me and I have always been awestruck at its glorious beauty.
Nevertheless, you shouldn't judge a book by its cover. The ancient architecture doesn't mean that the style of education is old-school. My school is well-armed with all the latest gadgets that the students might need during all sorts of subject classes.
It is a powerhouse of knowledge and education and it bestows good conduct on us. My school doesn't only deal with academic skills but it focuses on overall development of the children.
Along with studies, there are so many extra-curricular activities that are always being planned in my school. One of the most important reasons behind why I love my school so much is because it doesn't use the same scale for measuring everyone.
The staff members of my school give each student his own pace to grow into a confident person. It has all facilities of a computer room, a library, basketball court, playground to make sure students have everything at their disposal.
My school – What it has taught me
What I have learnt from my school can't be described in one sentence. The lessons that I have learnt are irreplaceable and I will remain ever grateful to my teachers for making me what I am.
Sharing is something that I have learnt from my school and the power of sympathy and sharing is something that has been taught to me by my school.
My school is such a place from where I've inculcated all my artistic skills. My teachers did their best to enhance and hone my skills. With the help of these skills, I could participate in all the inter-school competitions. Few of them have also earned me rewards of which I am proud.
Had I not been to this school, I wouldn't learn how to face failures with positivity. My school taught me to never be discouraged by failures. I have learnt to confront failure with grace, no matter what. My school has taught me to only learn from my mistakes and not be sad about committing them.
Last but not the least, studying in one of the most reputed schools has helped me shape my personality. I will always stay indebted to my school and my teachers who taught me the invaluable lessons of life.