About Us Page of 'The Study Cafe'.
Completing all your school assignments isn't a cakewalk. There will be some days when you know exactly what you have to do and complete your task within few minutes. On other days, you can't get what your teacher asks you to do and you fail to plan out how to structure your work. It is on those days that The Study Cafe will come out handy.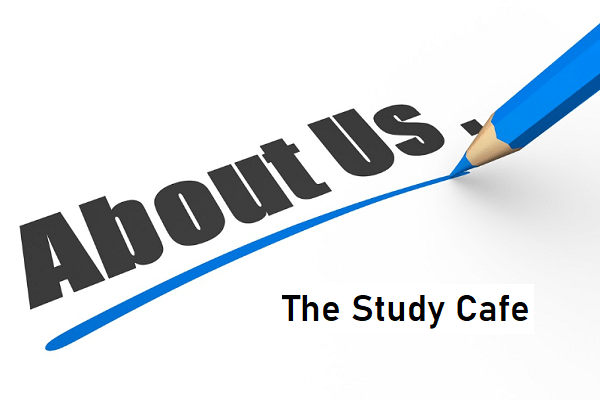 Just wait for a minute and think of it. Are there any chances of completing your essay paper when you don't understand the topic of discussion and what your teacher has asked you to write on? This is not great, right? With a platform like ours that gives you access to free essays, you're definitely in a better position to write an incredible and unique essay.
The examples of essays that we have will not just give you a clear idea on the structure you should follow but also on the best approach that you can adopt towards that particular assignment.
So, don't let your essay assignments stress you out. Get free samples of all sorts of essays, go through them, make an idea and complete your assignment on time.
The Study Cafe – Welcome Onboard
Welcome to The Study Cafe and thank you for visiting our site. Ours is a website that is dedicated to helping students with their academic careers. Our website is new but we strive to slowly grow from one or two pages to almost 100 web pages of essays that could help students from all over the world.
We offer students a manual of sorts on how to shape an essay or a term paper with topics ranging from subjects like English, science, technology, history and many more. Our writing style is dedicated for children and students who belong to the junior standards of Class 2, 3, 4, 5 and 6. However, students of the 7th, 8th, 9th or 10th standards can also reshape the essays with their vocabulary so as to make them perfect for their standard.
Although we are small in comparison to other essay websites in the market, we can boast of a decent following of few hundred visitors in a day. The Study Cafe has its personal market and target audience.
What you get from The Study Cafe
If you're planning to write a well-researched paper that is not plagiarized, you should not just follow the essays written in our website. However, when you visit our website, you can get essays that you are free to copy and reshape.
If you were clueless about what to write or the sources to base your essay on, our free samples will come in handy. If your essay paper is of the same topic as ours, all you need to do is follow a similar structure and craft your own essay.
At 'The Study Cafe', we already have a wide list of common essay topics and this is a great place to get your research juices flowing. Take a look at the essays and we're sure you're going to come back for more. In case of any issues, don't hesitate to send your feedback through the Contact Us Form.