Today we are living in a digital era where mobile phones play an inseparable part in our lives. Almost everybody, regardless of their class or financial condition, owns a mobile phone.
Previously, it's only function was as a portable form of communication. However, with time, the function of a mobile phone has gradually been upgraded to the primary source of entertainment.
Mobile Phone Essay In English for Students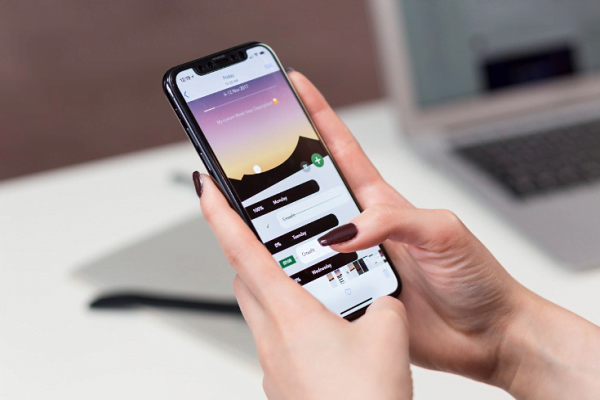 Mobile phones have also entered schools. Currently as we're living amidst a pandemic chaos where most parts of our country are under a lockdown, teachers are conducting online classes with the help of smartphones.
Now that mobile phones have started playing a vital role in the lives of students and teachers, there are several negative effects that need to be controlled.
If you've been given to write an essay on mobile phones and how it affects children and students of our generation, you've clicked on the right post. We're going to tell you about the pros and cons of using a mobile phone.
Mobile phones are ruling the world
A mobile phone is also called a cellular phone and it was mainly a device that was previously used for voice calls. However, now due to the technological advancements, mobile phones have made our lives easier.
Today, mobile phones are called smart phones and through them, we can talk or video chat with our friends and family members anytime.
Currently, mobile phones are available in different sizes and shapes and they have built-in technical specifications.
Nowadays, mobile phones are used for several reasons like video chatting, voice calling, SMS, text messaging, browsing the internet, multimedia messaging, video games and sending mails. The phones that can let you do all these tasks are called Smartphones.
Mobile Phones and their popularity
Today, kids barely know how to speak but they know how to literally use a mobile phone. It is an electronic means of telecommunication that has got the same capability as a traditional fixed line telephone.
However, a mobile phone is portable and you don't need to connect it with any wire or other telephone network. The mobile phones connect to a network by utilizing a wireless technology of radio wave transmission. Their ease of use has made them extremely popular among people of all ages.
Uses of a mobile phone
We use mobile phones for doing everything under the sun. We have left past those days when mobile phones were only used for calling. Currently, our lives literally revolve around our phones.
They can be used for voice calls, messages and mails and we also use it to browse the internet. Moreover, we have forgotten using a camera after the introduction of smartphones as they have in-built cameras that click photographs of premium quality.
The smartphones of this age are no less than a computer. In fact, sometimes they even work better than computers. You can handle all sorts of official documents and video call your employees and conduct a virtual meeting. You can also use the social media and listen to music through your phone.
How mobile phones benefit our lives
Thanks to mobile phones that we can stay connected with our relatives, friends through the messaging and chatting apps like WhatsApp.
We only have to know how to use a smartphone in order to speak through video chat with anyone we want to. We can also stay updated about the entire world through a smartphone.
Regular day-to-day activities
Mobile phones, these days, have made our life simpler and easier, especially with the most common daily life activities. Before you move out for a destination, you can check the situation of traffic real-time and also take decisions accordingly to reach the place on time.
You also get weather updates about a place that you plan to visit. Booking a cab, ordering food, medicines and everything else has become easier.
A primary source of entertainment
As the mobile technology has gone through several stages of improvement, the world of entertainment has come under a single roof. During boredom, we can watch movies, listen to music, watch our favorite shows and also record songs and dances to post them on social media.
Smartphones these days are also used in the form of a wallet for making timely payments to your vendors and suppliers. You can transfer money to people almost instantly through mobile banking on your smartphone. It is also possible to access your bank details through the trusted banking app. It saves your time and is hassle-free.
How mobile phones are hampering the society
Wastes your precious time
Nowadays people have started using mobiles to such an extent that they've become addicted to them. Even if people are not talking over their phones, they still play games, surf the net and this way they become addicts. As mobiles have become smarter, people have become dumber.
Due to extreme mobile usage, people have been left with no more privacy. With the large number of check-ins and personal posts that you upload in your Facebook account, anyone can easily get access to all sorts of information. It is easy to know about your family, your occupation, your address and everything else.
People have become non-communicable
Too much usage of mobile phones have led to less physical meet-ups. These days, people are busy in chatting on social media than meeting people.
With the increase in usefulness of mobile phones, there is also a rise in costing. People these days are spending a huge amount behind investing in smartphones. This is a sheer wastage of money as this could be channelized to other fields like education.
Therefore, using a mobile could both have positive and negative consequences depending on how the user uses it.
Since mobile phones are now an inseparable part of our lives, it is better to check your usage so that you can only reap the benefits and steer clear of the cons that are related to them.