It can't be denied that Jawaharlal Nehru is a name which is familiar among all Indians, especially among children. Children used to call him Chacha Nehru as he loved children too much.
The government therefore decided to celebrate his birthday as 'Children's Day'. Jawaharlal Nehru was one of the greatest leaders of our country and he had immense love for India, his motherland.
Pandit Jawaharlal Nehru Essay In English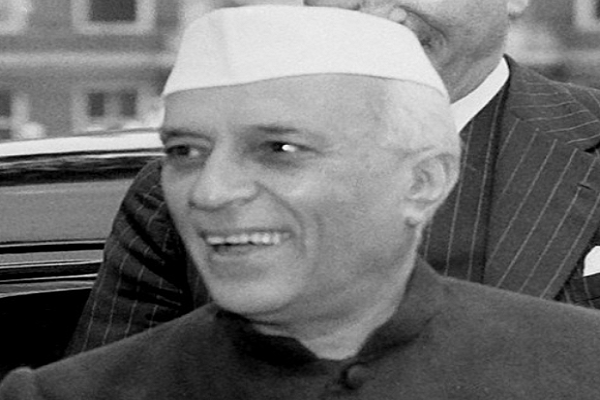 No matter which class you study in, you might be asked to write an essay on Jawaharlal Nehru as he is one of the most popular leaders that India could ever have.
Are you worried about the points that you should include in the essay? If yes, you needn't fret as we're here to help you with things to cover in this essay.
The early life of Pandit Jawaharlal Nehru
Pandit Jawaharlal Nehru was born in Allahabad on the 14th of November, 1889. He was the son of Motilal Nehru who was an eminent lawyer. As his father was an extremely wealthy person, he could give Jawaharlal Nehru the best education that he could afford.
Nehru was sent abroad for pursuing his higher studies. There he studied in two of the most popular and reputed universities – Cambridge and Harrow. In the year 1910, he achieved his degree.
Pandit Jawaharlal Nehru was average in his academics and hence he didn't find too much interest in the subject 'Law'.
However, he had developed a keen interest in politics despite becoming a lawyer in his later life and practicing law in the High Court of Allahabad. He married Smt. Kamla Devi at the age of 24 and soon after they had a daughter named Indira.
The leadership skills of Jawaharlal Nehru
One thing that should be mentioned about Jawaharlal Nehru is that he was sworn in as the first Prime Minister of India. He was not just a leader but he was a man of future vision, who was also a writer.
He had the dream of making India a successful and flourishing country and he gave in his relentless efforts for the welfare of the country. The slogan 'Araam Haram Hai' is his brainchild.
Jawaharlal Nehru was a man who always loved a peaceful attitude but at the same time he was extremely disturbed to see how the Britishers manhandled the Indians.
Since he was a born patriot and he loved his country above anything else, he thought of joining hands with Mahatma Gandhi and participated in the Non-Cooperation movement. This movement was started by Mahatma Gandhi.
During the struggle for freedom, he had to face lots of challenges like being imprisoned a number of times. That couldn't reduce the love that he had for his country.
He had successfully fought with the Britishers and all the joint efforts of the freedom fighters resulted in the Indian Independence. On the 15th of August, 1947, India achieved her freedom and due to the constant efforts of Jawaharlal Nehru, he became the first-ever Prime Minister of India.
More on the life of Pandit Jawaharlal Nehru
Pandit Jawaharlal Nehru was greatly influenced by Bapu. He always had a deep urge to bring in freedom to India.
When he started participating in the freedom movement, he did it under the guidance of Mahatma Gandhi. He followed the path of non-violence and truth and for that he was also sent to the jail a number of times.
In the year 1929, he was elected as the president of the Indian National Congress. This is when he took the oath of make India independent. It was also reportedly said at the Constituent Assembly, "Whether we are women and men of history, India is a country of destiny".
After he was elected as the Prime Minister of India, with the help of his global vision and clear leadership skills, he brought respect, prosperity and progress for the nation.
He was the one who brought forth the idea of democracy. The idea of peaceful co-existing was his idea and he infused this principle in the countrymen.
In 1961, India and China signed the Panchsheel Agreement. Jawaharlal Nehru supported disarmament. Under the leadership of Pandit Nehru, India earned due respect.
He strived hard to bring in international order of brotherhood and peace. He also believed in the path that was defined by Christ, Buddha and Guru Nanak.
Achievements of Jawaharlal Nehru
Jawaharlal Nehru was a man who thought like a modern man as he imagined India as a more civilized and modern country. However, there was a stark difference in the way Gandhiji and Nehruji thought.
They had entirely different attitudes towards the Indian civilization. While Mahatma Gandhi wanted ancient India, Nehru wanted modern India. Nevertheless, despite having different thoughts, they could make India move towards better days.
Jawaharlal Nehru however always had the pressure of attaining religious freedom within the country. During that time, his ulterior motive was to help India gain freedom. Despite such pressures, Nehru ji led the country with its modern and scientific efforts.
Above all, Jawaharlal Nehru also had another great achievement where he altered ancient Hindu culture. The Hindu widows were the ones who benefitted from this step. Thanks to this change that women started enjoying equal rights as men.
His interest in literature and history
Jawaharlal Nehru also had a keen interest in literature and history. He was a great writer and an awesome author. Few of the books written by him are Discovery of India, Glimpses of the World History and another autobiography 'Towards Freedom'.
He also wrote 30 letters to Indira Gandhi, his daughter which were all published later on in a book called 'Letters from a Father to His Daughter'.
After serving India for several years, Jawaharlal Nehru died on 27th of May, 1964. He was the man who begun the trend of social justice and progress.
He built a large agricultural, industrial and irrigation power projects. His birthday is celebrated as Children's Day. His deeds and ideals will always keep him close to our hearts. Winston Churchill once said that Nehru Ji had conquered everything including fear.