Once you pass your board exams and leave school, you'll realize that life after school is not easy and stress-free. As you leave your school, situations and things go through a massive change.
In fact your overall life changes dramatically. You have to look forward to accepting new challenges and facing new experiences.
Essay On Life After School In English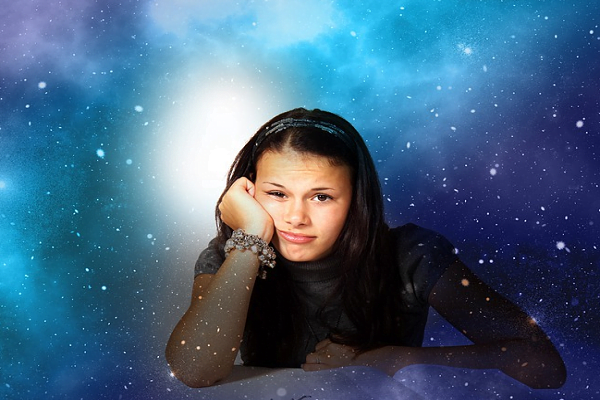 There's no doubt that school life is definitely the golden period of a student's life. But as soon as you finish your school and move to college, you enjoy a strange sense of freedom.
You find yourself to be a free bird that can do whatever he wishes to. No matter what, your school life stands in stark contrast to your college life.
How is your school life?
It has been unanimously acknowledged by everyone who has left school that school life is the most memorable time spent in one's life. When you're in school, all you have to do is go with the glow and enjoy that phase without any tension.
You learn all the life's lessons while you're in school and you're always guided by the extremely caring school teachers. Being under their constant supervision and guidance helps you walk on the right path.
But what is the scenario when you leave school? Does life remain the same or does it go through a drastic change?
School life teaches us a lot about numerical and equations but solving the equation of life starts when you leave your school and step into college. You have to adopt a practical and rational approach towards life after school.
This is, in another way, a crucial phase of your life as you tend to determine your future during this period. Unless you are prepared beforehand, life after school can get tough and uncomfortable. You should know when to set the right goals and start building your career.
Life after school – Coming to terms with reality
Your future is that which starts after your school. This is the time when you have to take all the vital decisions of life. You may have had a great gang of friends while in school but all of them must have ended in different paths from what they had planned for themselves.
Parents play a role in exercising too much pressure on their children and often coerce them into making life decisions that they don't own.
If students face such a situation at their home where they are suffering under peer and parental pressure, they should seek help of counselors or from any other role model for proper guidance.
You may have thought about a certain career while in school but after you leave school, it is natural to change that thought process and move towards something totally different.
The change in perspective will have an impact on your decision-making capabilities. Determination and dedication are the prerequisite moral values that let you build a better life.
Choosing the right career post school
School life is lot easier as you stay at the same place for a long span of 12-14 years and your sole concern is to make it to the next standard. But when your school life comes to an end, you're thrown into the real world where you have to make your own choices. This is why it becomes necessary to build an appropriate career so that you don't have to face challenges for shaping a bright future.
You need to set objectives and aims in order to build your career. It is not necessary that all your goals have to be long term as you can set both short term and long term goals in order to attain success.
To start off with, select a career that interests you. Don't choose anything that doesn't interest you as that will not help you excel in those fields. At the same time, make sure that the path you choose offers you enough potential and scope in the distant future.
Do you have all the skills that are required for pursuing your career in the way that you have planned? If at present you think you don't have the skills, you needn't fret as you have time to acquire those skills through different classes and courses.
Talk to your parents and get yourself enrolled in various courses that can assist you in building a proper career that matches your talents and skills.
Mastering the act of balancing
When you leave school, you'll know that life after school deals with striking the perfect balance. Now that you are no longer in your school, you have to balance between your personal life and work life.
There will be lots of people who'll ask you to keep studying or just keep mastering a certain skill set. But this is not the way to go. You have to strike the right balance between whatever you do.
We all are aware of the fact that excess of anything is harmful for you, be it games or studies. So, don't allow the pressure to set on you as this will hamper your mental as well as physical health. Too much of mental pressure will have an adverse impact on your career.
Try to maintain a pre-set schedule with enough of recreational options. Allot time for short breaks where you do something you love doing. Whenever you think there's too much pressure on you, hangout with your friends. Don't ever feel guilty about it.
Don't forget to exercise everyday in order to keep your physical and mental health fresh. Setting the right goals can have the right influence of reorganizing your life.
Nevertheless, the schedule that you set in order to attain your goals shouldn't be too rigorous. The schedule should be feasible and you should work with enough motivation.
Therefore, always try to prepare yourself well before leaving school so that you don't meet with a shock when you leave school. Parents play a huge role in shaping the future of the students as they have to instill the faith in their children.