SAS Gujarat is a new official portal which has been made to perform different types of administrative tasks online for schools located in Gujarat. This is a portal that was introduced by Gujarat Education Department sometime back to offer online management of primary schools of Gujarat.
As per this online portal, every school of this portal will update its profile like details of teachers, basic school details, Masik Patrak, village details and Pagar bill. It is a time-saver and useful web for all principals and teachers. Teachers will require updating the personal details, educational details and all other information will be offered here.
Information of SAS Gujarat: Online Portal for School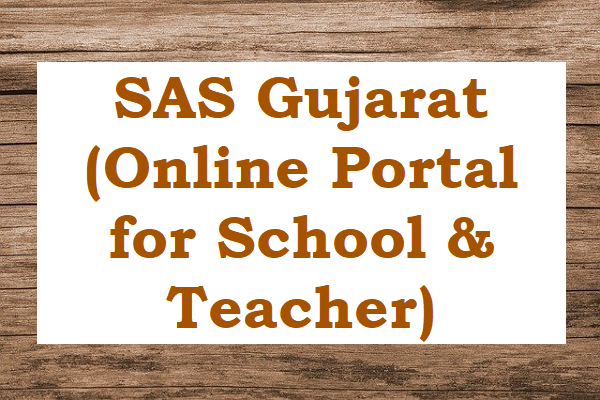 Login Process at Sasgujarat.in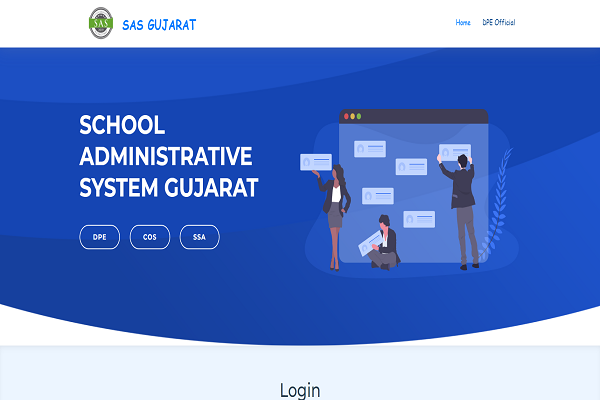 Choose the district you reside in.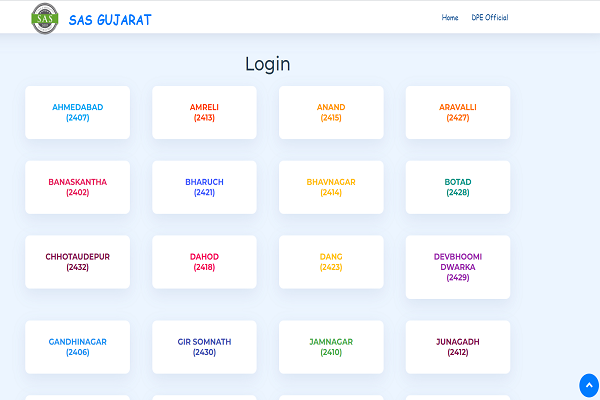 Enter your user name and password.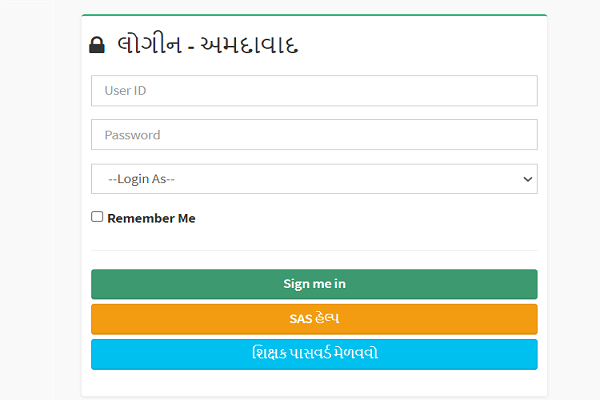 Enter the captcha code which is given.
Choose the login area.
Tap on 'Sign me in'.
Username – School district code
Password – District code of your school. However, you should change the password later on.
For instance, if you enter the name of your school as Samagra Shiksha Abhiyan Gujarat, while entering the password, don't type the password in any third-party website apart from sasgujarat.in. These websites or applications saves the username and your personal data can be stolen.
SAS Gujarat Online Portal for Teachers and Schools
Teachers of the state Gujarat can begin the ease and speed of administrative work after the information on the portal is updated. Salaries of teachers can also be made online through this digital portal. Hence, completing all required operations concurrently through the state. Paying bills and Masik Patrak will soon go online so that all documentation and paperwork are reduced. You may visit the official website of SAS Gujarat for any other update. Through this website, a primary teacher can do different types of work like:
Online pagarbill.
Masik patrak online at sasgujarat.in.
Monghvari Tafavat Patrakat.
Puravani Bill.
Teacher Attendance.
Raja Report.
How to Get SAS Gujarat User ID and password
The full-form of SAS Gujarat is School Administrative System, Gujarat. In order to get an User ID and password in SasGujarat, you'll first need your mobile number, your birth date, date of entering in a job or your Aadhaar number. Here are the steps to get your ID and password:
Visit the official website of Sasgujarat.in.
DPE or Directorate of Primary Education.
Login.
Select your district and enter information.
Send.
SAS Gujarat
The main home page comprise of vital circulars, necessary resolutions and other laws linked to SAS Gujarat Education Department. The teachers and students have to visit different blogs and websites for various needs. All kinds of announcements linked to SAS Gujarat are included in the page for all teachers with a hope that teachers and students can benefit from the details.
Important Links:
The SAS Gujarat Video
Contact Us: Command & Control Center For School, Sector 19, Gandhinagar, Gujarat 382021.
SAS Gujarat Mobile App
Along with SAS Gujarat Portal, now its mobile app is also available, which you can download and install by clicking on the download button given below.
SAS Gujarat Mobile App Download Link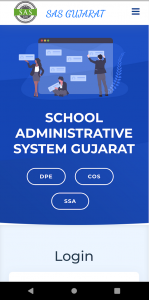 Frequently Asked Questions
What is SAS Gujarat?
SAS Gujarat is a School Administrative System in Gujarat. It helps to manage the various management and administration activities of schools in Gujarat.
What is SAS Gujarat DEP?
The SAS Gujarat DEP means Directorate of Primary Education. It is the online section through which teachers and schools are able to manage the educational activities online. If you wish to log in to your DEP section then head to the official website of SAS Gujarat. On the homepage click on DEP > Select your district and then login with your account details.
What is SAS Gujarat COS?
The SAS Gujarat COS full form is Commissionerate of Schools. A section develops to provide schools across states with administrative policies, laws, and rules to increase the quality of education. Only the school teachers and the SAS Gujarat employees will be able to access this section.
What is SAS Gujarat SSA?
The SAS Gujarat SSA stands for Sarva Shiksha Abhiyan. A well-known initiative in India launched by Central Government where the focus is on elementary schools. So, the schools and teachers focused on the development of elementary schools and students can access this section.
What is SAS Gujarat online hajri?
SAS Gujarat online hajri is an online attendance system created for schools and faculty. It is a great initiative by the Education Department of Gujarat. Through this online hajri system, the management monitors the attendance activity of schools, teachers, and students also.
How can I log in to SSA Gujarat?
– Firstly, go to the SSA Gujarat official portal.
– Select the option(DPE,COS,SSA).
– Select the district and enter the login credentials.
– Click on the login option.
How can I download the SAS Gujarat app?
Open the Google play store application on your mobile phone. Search SAS Gujarat and select the first option. Now click on the Install button.